工作英文自我介绍模板
工作英文自我介绍模板1
  i was born in a small village of shan dong province on april 4th, 1968. when i was young, my family was very poor, so i had to work to earn money to help my parents after class when i was in the middle school.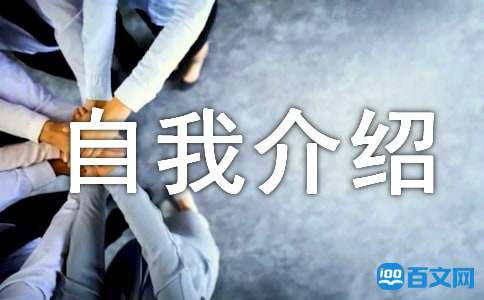 in 1986 i was admitted by university of international business and economics (or: uibe) to pursue a bachelor degree in economics. my major is accounting in department of international business management. the undergraduate education gave me a wide range of vision and taught me how to cooperate with others. i developed several professional interests in accounting, finance, and international trade.
  the following eight-year working experience offered me a good chance to give full play to my creativity, intelligence and diligence. in 1990-1993, i worked as an assistant to funding manager in china national technical import and export corporation. in 1993-present, i was employed by china kingdom import and export corporation to be the manger of financial and accounting division.
  i do believe that with my hard early life, solid educational background and ample working experience, i would be an excellent student of you mba program.
工作英文自我介绍模板2
  I am ___________. I was born in _________ . I graduate from senior high school and major in English. I started learning English since I was 12 years old. My parents have a lot of American friends. That's why I have no problem communicating with Americans or others by speaking English.
  In my spare time, I like to do anything relating to English such as listening to English songs, watching English movies or TV programs, or even attending the activities held by some English clubs or institutes. I used to go abroad for a short- term English study. During that time, I learned a lot of daily life English an...... hello,everyone,iam very gald to give my speech to you .my name is ,i come from ,my favorite hobby is reading books.so,anybody who have the same hobby can make friends with me .i hope we will have a good time here and i enjoy the time with you all .thankyou!
工作英文自我介绍模板3
  My name is ________. I am graduate from ________ senior high school and major in ________. There are ________ people in my family. My father works in a computer company. And my mother is a housewife. I am the youngest one in my family.
  In my spare time, I like to read novels. I think reading could enlarge my knowledge. As for novels, I could imagine whatever I like such as a well-known scientist or a kung-fu master. In addition to reading, I also like to play PC games. A lot of grownups think playing PC games hinders the students from learning. But I think PC games could motivate me to learn something such as English or Japanese.My favorite course is English because I think it is interesting to say one thing via different sounds. I wish my English could be improved in the next four years and be able to speak fluent English in the future.
【工作英文自我介绍模板】相关文章:
1.英文自我介绍模板