在路上英语美文
  文字像精灵,只要你用好它,它就会产生让你意想不到的效果。所以无论我们说话还是作文,都要运用好文字。只要你能准确灵活的.用好它,它就会让你的语言焕发出活力和光彩。下面,小编为大家分享在路上英语美文,希望对大家有所帮助!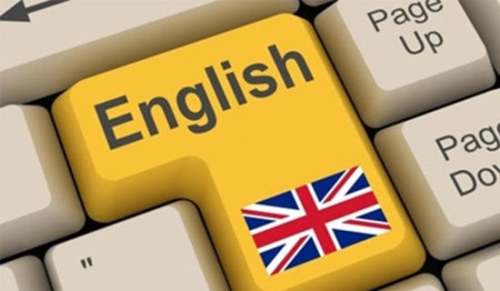 It was a warm Saturday morning in Montpelier, Idaho. I had worked all week and was thinking about passing on my much-needed yard work for a day of fishing. I"d never been to this particular reservoir before, but had always thought about going there. Some of my customers at the feed store had told me how to get there, but it wasn"t what most people would consider an easy trip.
  Working around the yard that morning, it wasn"t until 2 p.m. that I finally convinced myself I needed to stop and head for the reservoir. I called my brother-in-law, Ron, and invited him to join me. I didn"t bother to tell him our destination until I picked him up. He agreed to my unexpected offer, so I threw my equipment into my old blue Jeep and headed over to Ron"s place.
  "It"s way too late to try and find it," he said when I finally announced where we were headed. But he still went along anyway.
  Driving without benefit of a map or exact directions, we drove down the highway until we came to a dirt road, where I turned off. After another ten miles we finally came to a fork in the road - I simply turned without any hesitation.
  "How"d you know which way to turn?" Ron asked.
  "I"m not sure," I replied.
  That probably reinforced Ron"s reluctance as he kept insisting that it was getting way too late to even try and get some fishing in. Another five miles passed, another fork in the road came, and yet another unhesitant turn didn"t help Ron"s confidence in me. He was convinced we were going to get lost.
  Finally, at sunset, we crested a small hill and were greeted by the sight of a beautiful reservoir. With the exception of one little, topless Jeep parked near the water, there was no one else around for miles. We would have the entire lake to ourselves.
  When we approached the other Jeep, a young man happily greeted us. He was there with his wife and their newborn baby, and their car battery was dead. They had no matches to build a fire, no coats, and there was only one thin blanket for the baby. He had been very worried, knowing that his wife and baby wouldn"t make it through the night if he had walked out the many miles for help. And since it was getting dark, he might even have gotten lost.
  The young man told us he had just had the Jeep overhauled and was out with his family for the day. After the battery died, he had decided to stay with his family and simply hope that someone would come along.
  Ron and I got out our battery cables and gave his Jeep a jump-start. He profusely thanked us, and they left for home.
  As we watched them drive off, Ron turned to me. "You still want to fish?"
  "No" was all I said. We got back in our own Jeep and followed them out to make sure they got home safely.
  That was over thirty years ago. I have never returned to that reservoir, and I am not even sure if it"s still there. But there is one thing I am sure about: the Lord answered a father"s prayers through my love for fishing.
【在路上英语美文】相关文章:
心,一直在路上伤感美文06-21
英语美文之午后在山麓上03-19
高中在路上作文11-30
在路上小学优秀作文12-20
创业在路上文章02-27
爱情路上的坎坷情感美文11-30
随笔:在高速公路上10-08
在路上优秀作文14篇01-15
幸福在路上作文(4篇)10-25