描写父亲的英语作文
  写作在英语学习中是培养和提高语言能力的有效手段,它有助于巩固和掌握所学词汇、语法等语言知识,有助于训练直接用所学语言进行思维,有利于提高驾驭语言的能力。那么描写父亲的英语作文是怎样的.?以下仅供参考!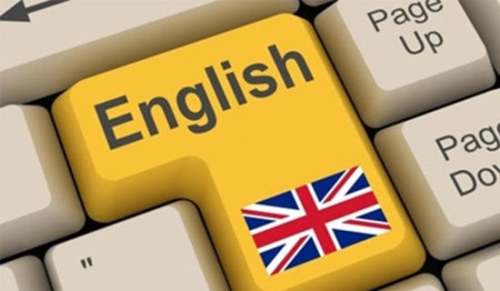 篇一:描写父亲的英语作文
  Dear Ari,
  As you sleep in my arms, I'm amazed at how light you feel. I stare at your tiny body, so fragile that a sudden wind could lift you up into the air. I love this feeling of protecting you and dreaming of all I have in store for you.
  I intend to bring you up to be brave and successful in an often difficult society. That's why your mommy and I have named you Ari, which means "lion". It's our hope that you will grow strong and eagerly grasp every opportunity to do well for yourself and others.
  Before you came into the world, we had spent months imagining what you'd be like. Would you be a boy or a girl? Would you look like Mommy, Daddy or your elder brothers? Anyway, we would find out soon.
  Finally your mother's labor came. And several hours later, we met the first time. I held you high up in the air. I then was able to cut your umbilical cord (脐带) and put you in your mother's arms. She still had enough energy to radiate the love while she pressed you to her face.
  And here we are tonight. As I hold you close, you sleep so peacefully. I press my ear to your chest and hear your strength. I am listening to the first beats of a lion's heart. Welcome to the world, Ari.
  篇二:描写父亲的英语作文
  There is always a brilliant image living in my heart. That is my dear father. Seen through the eyes of many other people, father seems to be a very ordinary person. But he is quite extraordinary in my eyes, I have never lost my wonder at his good-personalities such as diligence, devotion, care, optimism ever since my childhood.
  Being a farmer, father works very hard in the fields all the year round. He works from dawn till dusk every day and even till midnight when it is the harvest season. He seldom enjoys leisure with other farmers even if the farm work is not much. He chooses to live a busy life with reluctance to stop for a while.
  Father devotes all himself to our family. As we are poor, he always tries his best to support our family and afford the tuitions for my brother and me. For the whole family, for brother and me, he never stops working laboriously in the fields throughout the year. Now he has got a wrinkled face and white hair because of excessive hard work, looking much older and weaker than any other person of his age. In spite of all this, father never complains to us. It is his full devotion that we're living a better life now. It is his full devotion that both my brother and I are able to study at college.
  Father shows much care to us children and my mother as well. Whenever there is any delicious food on the table, he just leaves it to us while he takes the simple one himself. If my brother and I fall ill, he will not hesitate a moment to get some medicine for us or take us to see the doctor. My mother suffers a bad disease. Father looks after her very carefully. He never lets mother do any heavy work both at home and in the field. Mother appreciates him m much that she often praises him as a model husband before others.
  Father is a person full of optimism. He never complains about our poor life. He is never frustrated by trouble. He often tells us that everything will be all right if we have enough confidence in life. Due to his optimism, we are all confident to face our life and work.
  We all think that father is not in the least an ordinary man. He plays an extraordinary role in my family. We can't have anything without him. Now I'm pursuing further studies at college far away from father. I miss him very much. And I often see him in my dreams. His great image is deeply carved in my mind.
  篇三:描写父亲的英语作文
  I've been happily drifting for a lot of years, Dad, and I didn't see you getting older.
  I suppose I saw us and our relationship as aging together, rather like a fine wine. Numbers never seemed important. But the oddest thing happened last week. I was at a stop sign and I watched as you turned the corner in your car. It didn't immediately occur to me that it was you because the man driving looked so elderly and fragile behind the wheel of that huge car. It was rather like a slap in the face delivered from out of nowhere. Perhaps I saw your age for the first time that day. Or maybe I saw my own.
  Somewhere along the line, the generation gap evaporated. Age separates us now and little else. We agree on most everything, perhaps because we've learned there isn't much worth disagreeing about. However, I would like to mention that fly fishing isn't all you've cracked it up to be, Dad. You can say what you want about wrist action and stance and blah, blah, blah...
【描写父亲的英语作文】相关文章:
2.写父亲的英语作文