初三英语下册期中模拟试题及答案
  各科成绩的提高是同学们提高总体学习成绩的重要途径,大家一定要在平时的练习中不断积累,以下是小编为大家搜索整理的初三英语下册期中模拟试题及答案,希望能给大家带来帮助!更多精彩内容请及时关注我们应届毕业生考试网!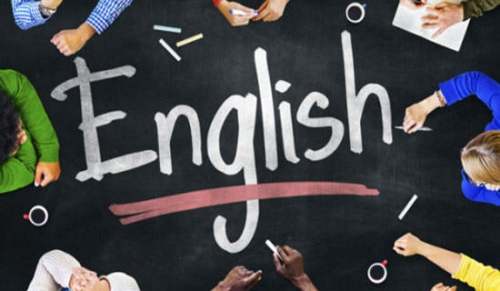 第I卷(客观性试题 共55分)
  Ⅰ. 单项选择。(共20分,每小题1分)
  1. Excuse me, is the supermarket far from here? It's _____.
  A 7 minutes walk B 7 minutes' walk C 7 minute walk D 7 minute's walk
  2.The idea of "Sunshine Sport"makes it possible for kids to do _____about sports as long as one
  hour every day.
  A pleasant something B anything pleasant C nothing pleasant D something pleasant
  3. Who is laughing in the room? _____must be Lucy.
  A She B It C This D He
  4. -Harbin is really a beautiful city and there are many places of interest.
  -So it is . Why not stay here for _____ two days?
  A other B others C another D the other
  5. There isn't _____ airport near where I live. _____ nearest airport is 110 kilometers away.
  A a ; The B an ; / C an ;The D a ; /
  6.How much does it cost to build the school library? Four _____ yuan.
  A million B millions C millions of D million of
  7. -Oh, so many people in the amusement park!
  -Nobody likes to stay at home ___Sunday morning .
  A in B on C at D for
  8. This maths problem is _____ that one.
  A so easy as B as difficult as C much difficult that D less easier than
  9. -Could you tell me_____ to have the picnic?- Near the south beach.
  A .what B .why C .when D where
  10. A new bridge will _____ across the river.
  A be building B be build C build D be built
  11. I had a bad cold. The doctor asked me ____ in bed.
  A staying B to stay C stayed D to staying
  12.A small group of us tried to _____ a club for the children here.
  A think up B show up C set up D used up
  13. -Is Karl's car a very new one?- No, he's _____ it since more than four years ago.
  A got B had C bought D borrowed
  14.He talked about the people and things _____ interested him greatly during his stay here
  A which B that C who D what
  15.-Whose knife is this? -It _____mark. Mine is in my bag.
  A belongs B is C belongs to D may
  16.The fire was finally _____ with the help of the firemen.
  A cut down B put out C put away D take away
  17.-Nice to see you. I _____ you for a long time.- I _____ in Nanjing . I have just come back.
  A hadn't seen ; am B haven't ; was C didn't see ; will be D haven't ; have been
  18. ___ pretty your dress is!
  A What B What a C How D How a
  19.Before she went to Australia, she spent as much time as she could ____ English.
  A practicing; speaking B to practice ; speaking C practice ; speaking D practiced ; speaking
  20.She's already back., _______?
  A doesn't she B isn't she C hasn't she D hasshe
  Ⅱ. 完形填空(共15小题;每小题1分)
  根据短文内容,从A、B、C、D四个选项中中选择一个最佳答案。
  In America, on school and work days, breakfast in most homes is often a hurried meal of milk, bread, juice or coffee. Some people even don't have it in order to get to 21 or school on time. Others just stop at coffee shops for coffee. But on weekends, 22 are quite different. People usually get up late, so they have enough time to have a large with eggs, home-fried potatoes and bread.
  Lunch is just a 23 break from the day's work rather than a large, long meal. It usually lasts 24 half an hour or an hour , so family members do not have time to 25 home. Most people have a sandwich or a hamburger, and fruit or ice cream for lunch. 26 people either take their lunches to work in the brown paper "lunch bag", 27 eat a sandwich at a fast-food restaurant. Children 28 to bring the "lunch box".
  Dinner is the most 29 meal of the day in the United States. At this meal, most American families can sit down 30 . It is usually a hot, large meal and it is quite different from lunch, which is often cold and quick. 31 usually cooked dinner for their families in the past. Today, 32 , with more women working and as a result of women's liberation , men are doing more in the 33 . Dinners all over America are quite 34 ,but most people have a meat dish, a vegetable, and rice or bread. Milk, water and soft drinks are common at dinner, but wine is only for 35 occasions . Dinner is usually eaten between 5:30p.m.and 7:00p.m.and often in restaurants. Most Americans enjoy themselves at this time.